Office Open by Appointment
Starting Tuesday, June 16, the ESAR office will be open on Tuesdays ONLY from 9 a.m. to 4 p.m. by appointment only.
You can make appointments by emailing info@esrealtors.com.
Please watch your ESAR email and social media for further updates.
---
The Eastern Shore Association of REALTORS®, the leading advocate of the real estate industry.
Proudly partnered with the National Association of REALTORS® and Virginia REALTORS®.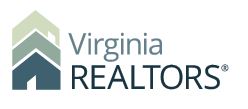 Inquiries regarding the Code of Ethics, State Licensing or Association Membership should be directed to the Eastern Shore Association of REALTORS® at 757-789-7630.
The REALTOR® Code of Ethics and What does the Code of Ethics Mean to You
Ethics Complaints, Arbitration Requests and Related Information
Commonwealth of Virginia Regulatory Programs and Compliance Section
Department of Professional and Occupational Regulation
9960 Mayland Drive, Suite 400 Richmond, Virginia 23233-1463
Phone: (804) 367-8504 Fax: (866) 282-3932

Equal Housing Opportunity.

Upcoming Events
11/26/2020
11/27/2020
12/10/2020
12/24/2020
12/25/2020
1/26/2021
2/23/2021
Hot Sheet Search