February 5 - 6, 2019
Sign up now for the opportunity to advocate on behalf of your business! This unique event from the Virginia REALTORS® offers top-notch education from industry experts and the chance to participate in town hall sessions with local legislators who make decisions that impact YOUR business.
Omni Richmond Hotel | Richmond VA
Click HERE to register
---
The Eastern Shore Association of REALTORS®, the leading advocate of the real estate industry.
Proudly partnered with the National Association of REALTORS® and
Virginia REALTORS®.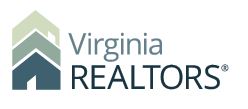 Inquiries regarding the Code of Ethics, State Licensing or Association Membership should be directed to the Eastern Shore Association of Realtors® 757-789-7630
The Realtor Code of Ethics and What does the Code of Ethics Mean to You
Ethics Complaints, Arbitration Requests and Related Information
Commonwealth of Virginia
Regulatory Programs and Compliance Section
Department of Professional and Occupational Regulation
9960 Mayland Drive, Suite 400 Richmond, Virginia 23233-1463
Phone: (804) 367-8504 FAX: (866) 282-3932

Equal Housing Opportunity.

Upcoming Events
5/1/2019
5/4/2019
5/7/2019
5/9/2019
5/16/2019
5/28/2019
5/30/2019
6/1/2019
6/13/2019
6/20/2019
6/25/2019
7/11/2019
7/18/2019
7/23/2019
Hot Sheet Search