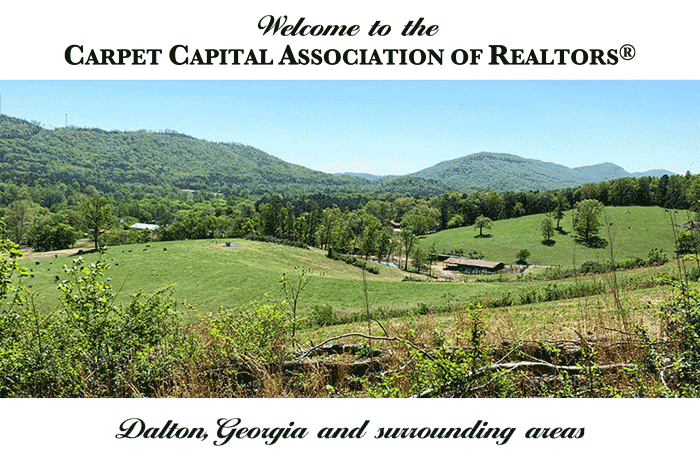 The Carpet Capital Association of REALTORS® located in Dalton, Georgia serves Murray, Whitfield, and the surrounding counties that comprise "The Carpet Capital" area of Northwest Georgia, Chartered in 1968, the Association is a member of the Georgia Association of REALTORS® and the National Association of Realtors®, the nation's largest trade organization.
CCAR 2023 President
Susan Patterson
Working for America's property owners, the Carpet Capital Association of REALTORS® provides an avenue for research and the exchange of information among its members and throughout "The Carpet Capital" communities. In addition, the Carpet Capital Association of REALTORS® partners with The CE Shop to offers pre-license, post-license and continuing education, independent study courses every day as well as various classroom courses periodically throughout the year. Please feel free to stroll through our website, and contact us if we can answer any questions or introduce you to our family of REALTORS®.
REALTOR® Association Pledge:
As a REALTOR® association, we pledge to promote REALTOR® Safety in communications, media, governance, and action(s). We strive to ensure the safety of our members and the public.
REALTOR and AFFILIATE Committee Descriptions