Neena Rodgers
Serving: Virginia's Chesapeake Bay Region from the Potomac
to the York Rivers and all her tributaries
Neena has spent a lifetime on the Chesapeake Bay and her tributaries. Neena and her husband, a semi-retired Veterinarian, relocated from Annapolis, Maryland in 1997 to pursue their passion for sailing. Neena had already a successful 20-year career in Marketing and Advertising multi-family housing in the Baltimore and Washington regions and wanted to continue working in real estate on Virginia's Chesapeake Bay. Today, one of her gifts as a successful Virginia Realtor, is knowing her market by water as well as she knows the property by land. From deep-water anchorages to wide-open Bay vistas, Neena can find the right retreat for you and your family.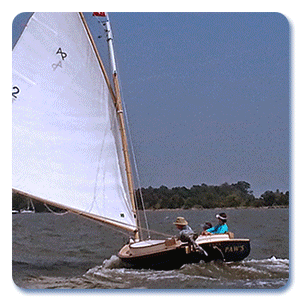 Neena resides on Fishing Bay in Deltaville and enjoys spending any free time aboard the current family vessel, "Sloopless" and sailing their Catboat "Paws". The Rodgers savor time on the water with their children and grandchildren, who reside in Annapolis, Texas and New Hampshire. Neena is an accomplished horsewoman, sailor and has extensive cruising experience from the East Coast to the Bahamas. She is a Cum Laude graduate of American University in Washington, DC.
As a consistent Platinum producer in the Chesapeake Bay and Rivers and Northern Neck MLS Associations and a top producer at Isabell K Horsley Real Estate, Ltd., Neena enjoys strong relationships with all the professionals needed to execute smooth and happy closings. Neena covers from the Potomac to the York Rivers with a specialty for the Rappahannock, Corrotoman and Piankatank Rivers, and the Mobjack Bay and her tributaries. Isabell K. Horsley Real Estate, Ltd. has been providing quality personal service to its real estate customers for over 40 years.
Visit Isabell K. Horsley Real Estate, Ltd. for additional listings!