Mansfield Realty
Serving the Greater Mansfield Area Since 1926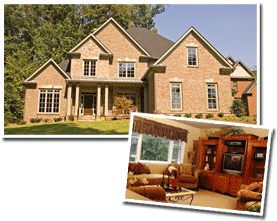 Whether you are looking to buy or sell a house, town home, condo, land, farm, or commercial property in or around Mansfield, including the towns of Bellville, Butler, Lexington, Ontario or the surrounding areas then you have come to the right website. Here you will find a wide array of information about local real estate for sale.
Please click the Property Search button to find your next dream home.
By working with a local Realtor you have the advantage of being able to access all local listings available through the Multiple Listing Service, MLS. Using a Realtor also gives you the comfort of knowing that you are working with the most qualified professional who is dedicated to you as the buyer or seller and will always be looking out for your best interests and striving to make the process of buying or selling real estate as comfortable and pleasant as possible.
Please click the Contact Us button or use the phone number to contact your Realtor today!
Mansfield Realty would like to serve you.
Let us know what you are looking for, we can show any of the MLS listings.
Prepare your home before you list!
Sellers need to do all they can to market their home - including staging to attract and "wow" potential buyers. Kate Hart, one of America's top home stagers, says "attention to detail throughout the house can make the difference between a house that sells and one that sits on the market."
Below are some easy, effective home improvements that can make a big change without breaking the bank.
CURB APPEAL: First impressions are everything especially in today's market. Take care of any exterior maintenance issues before a buyer arrives. Simple improvements like polishing the front door hardware, keeping the entrance area swept and trimming bushes add eye appeal.
KITCHEN: If needed, give your kitchen a mini facelift on a budget by adding new hardware and possibly painting the cabinets.
BEDROOMS: Keep these rooms uncluttered.
DINING ROOM: Keep this room uncluttered so buyers can imagine how they can enjoy this space with their families.
LIVING ROOM & FAMILY ROOM: Make sure you are selling your space and not your stuff.
Make your fireplace or great view in these rooms the selling feature. Rearrange your room to showcase the architectural focal point.
It's important to complete your improvements before your home goes on the market since you never have a second chance to make a first impression.
Once the sign goes up, you need to maintain the clean, uncluttered look because you never know when you'll have a showing. It just takes one buyer to buy your home.