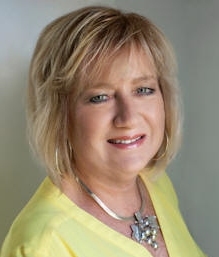 Andrea Upchurch
Broker/Owner
Licensed in Mississippi and Louisiana
601-636-6490
Cell: 601-831-6490
andrea@jonesandupchurch.com
Andrea Upchurch was born and raised in Vicksburg, Mississippi. She is the 3rd of 4 children of the late Glenn and Sherard Jones, thus the name "JONES & UPCHURCH" originated. The mother of two grown boys, she is also grandmother to Elizabeth, Douglas and Jordan. Andrea is an active member of Triumph Church of Vicksburg.
She married the late Doug Upchurch May 4, 1974, and became a licensed real estate agent in 1977. In 1978, Jones & Upchurch, Inc., Real Estate Agency came into being with husband, Doug Upchurch, as the broker and Andrea Jones Upchurch as his right hand! Upon Doug's passing in May, 2009 Andrea became the owner and broker of Jones & Upchurch, Inc.
Jones & Upchurch, Inc. has its main office at 1803 Clay Street, Vicksburg, Mississippi, 39183, the same location they originally built in 1978.
Andrea has served as the President of the Vicksburg-Warren County Board of Realtors® twice, was first Vice President twice and on the Board of Directors from 1985 until 2000. She has also served as board secretary and on various board committees in recent years.
Andrea has been a million or multi-million dollar producer since the award's inception. She achieved the prestigious "TOP PRODUCER AWARD" which signifies listing and selling the most real estate in the Vicksburg-Warren County Board of Realtors for the year 2003 and then again in the year 2004 when ranking according to top production ceased. Now every agent who sells over $2,000,000 is a "Top Producer", which Andrea achieves every year.
Andrea received the honor of being named Realtor® of the Year for 2013 and again in 2015.
She upholds the Realtor's® Code of Ethics and operates in a Christian manner according to the Golden Rule. It has been and will continue to be her privilege to help the citizens of Vicksburg and surrounding areas, including Louisiana, find the home of their dreams or sell the place they call home.
For a Top Producer who stays abreast of the very latest in marketing techniques and is an expert in finding the proper loan for each individual, call on Andrea Upchurch.
A PROVEN TRACK RECORD OF EXCELLENCE SPEAKS VOLUMES!
You can reach ANDREA UPCHURCH anytime on her cell at 601-831-6490.

See Andrea's listings at www.vicksburghomes.com and for
Lake Bruin, Louisiana www.lakebruinhomes.com