| | |
| --- | --- |
| Staging In Spring | 0 Comments Posted |
Any home stager will tell you that "staging is staging" and the principals remain the
same throughout the year—keep things clean, clutter free and colorful. But that
doesn't mean each season comes without its own brand of staging magic. For spring,
there are a number of things you can do both inside and outside to take advantage of
the beautiful
Barb Schwarz, creator of Homes Staging® and CEO of Stagedhomes.com, suggests
adding splashes of color to your porch with potted flowers. She favors larger pots
bearing tulips or daisies with greenery in the middle and placed on each side of the
front door. Bringing spring colors into a home is just as easy, especially with
accessories like throw pillows, area rugs, artwork, towels and bedspreads.
"Change accessories and the whole house changes," Schwarz said. Swap-out
decorative pillows on a sofa for a fresh, new look. "This year, nature colors are really
in; green is really big and hot orange is an accent that is strong."
Designers recommend using other knickknacks that speak of spring, such as pears,
eggs, sea shells, nature, leaf patterns in fabrics, wicker, real leather and rust metal as
contrast. Schwarz says it's also a good idea to replace the drapery panels in a home or
office. She recently changed a den from a daisy pattern in blue to cream plain panels
that went from ceiling to the floor "and the whole room looked bigger and more
elegant," she said.
Of course, all rooms in the house are important and there are ways to liven up each as
the spring season blooms. You want the buyer to buy the whole house, not just one or
two rooms staged, so it's important to create a cohesive design.
Yet don't forget your "great outdoors." Clean up your yards, remove fallen leaves and
dead plants and trim bushes and hedges.
Indeed, spring brings more buyers so take advantage of all that the season has to offer.
| | |
| --- | --- |
| Home Sellers - What About Your Pets? | 0 Comments Posted |
Sellers are advised to create the illusion that everything is new and fresh in their homes. But when pets are involved, it's not always easy to keep things clean and orderly.
The simplest solution for a pet owner is to relocate the pet to a friend's or family member's home or to a pet daycare while the home is on the market. A pet could scare away a potential buyer from stepping foot in the house. Many are worried about dogs or freaked out by birds. Allergies can also be a factor.
Owners may think of their pets as the gentlest creatures, but when strangers come into the home to look around, who knows what the animals are thinking? A dog that barks or jumps on people is never a good thing.
If pets are left in the home, make sure to put them in a carrier and attach a note warning buyers not to disturb them. The last thing you want is somebody sticking their hand inside and getting bit or scratched. Removing signs that you have a pet is smart practice.
Clean the litter box daily and keep them out of sight. Keep food and water dishes out of the way and put them away after the pet eats.
Consider hiring professionals to remove pet stains. Buyers will see them and form unfavorable opinions about the rest of the home. Finally, although a sleeping cat on the bed may make for a cute picture, someone seeing the shot on a website may automatically bypass the house because they imagine smells and claw marks on the rug.
Pet owners must understand that not everyone loves animals as much as they do. To some, pets are smelly, noisy and damaging to a property. Don't let that be the reason you don't sell your home.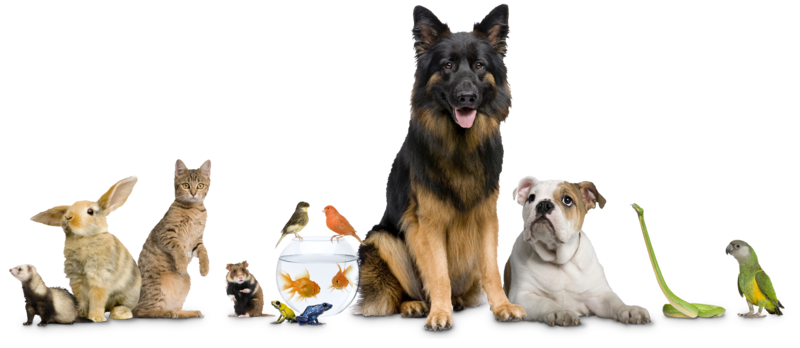 | | |
| --- | --- |
| Earnest Money Deposit | 0 Comments Posted |
Most homebuyers today understand they need a sizeable down payment and a strong credit score to secure a conforming home loan. Buyers also must hold liquid funds for another financial obligation—an earnest money deposit—to be paid when they make an offer on a home.

In short, earnest money is handed over to the seller's agent or the title company when a purchase contract is signed. This demonstrates that the buyer is serious about the transaction and is backing it up with cash. Without earnest money, buyers could simply make offers on many homes, essentially taking them off the market until they choose a favorite.

Sellers rarely will accept offers without such deposits.

There is no set amount for an earnest money deposit so it can be up for negotiation. If the home is popular with multiple bidders, the seller may ask for up to 3% of the asking price as earnest money. Ideally, the amount is enough to impress the sellers, particularly when they're entertaining several offers.

Assuming the transaction results in an accepted offer, earnest money goes toward the buyer's down payment and closing costs. If the transaction falls through, the buyer may have to forfeit a nominal cancellation fee or more.

Be sure the purchase agreement outlines the refund process. Remember, a buyer can lose earnest money through default, which happens when he or she does not perform according to the terms stipulated in a purchase and sale agreement.

Work carefully with your Prudential Real Estate agent to ensure a clear understanding of all terms and obligations.