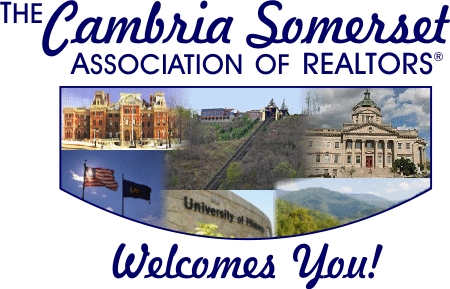 Serving Realtors in Cambria and Somerset Counties
3rd Quarter 2017 Market Data
The average list price of a home has increased slightly (5%) over this time last year and the median list price has been consistent. This may be caused by the decrease in new listings from 3rd Quarter 2016 to 3rd Quarter 2017 giving sellers less competition.
The average sales price for 3rd Quarter 2017 is $95,000 and the median sales price is $79,000. Homes are selling for 94% of their list price on average. Homes are currently spending 103 days on the market verses 97 days this time last year.
Data compiled by Realtor® Property Resource LLC from the Cambria Somerset Association of Realtors® Multiple Listing Service. All rights reserved. This data is deemed accurate but not guaranteed.
The Cambria Somerset Association of REALTORS® is the voice for real estate in Cambria and Somerset Counties.
www.REALTOR.org/RealtorBenefits
---
Be sure to visit youtube and check out Realtor® videos
Follow the link below to view The Voice for Real Estate
http://www.realtor.org/videos/the-voice-for-real-estate