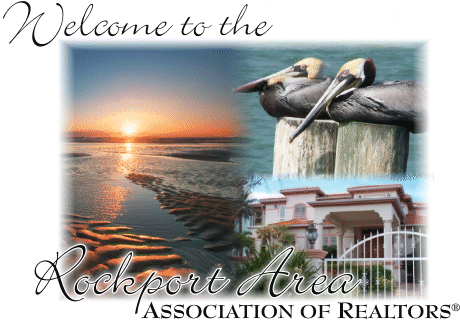 The voice of Real Estate in Aransas County, Texas
If you are planning to buy or sell a house, a townhouse, a condominium, a farm, some land, or any other real estate in "THE TOAST OF THE COAST" area then you have come to the right place. Please select Property Search from the main menu to search and view all area real estate listings. This service is FREE to you, and there is no obligation.
Our Members abide by a strict code of ethics as Members of both the Texas Association of Realtors® and The National Association of Realtors®.
The REALTOR® commitment to diversity and equality is perhaps the strongest in real estate. Through inclusive collaboration and mutual respect for our colleagues, we focus on the principles that matter to the organization and drive how we engage each other to reach our common goals. We fully embrace perspectives from all walks of life—regardless of race, ethnicity, gender, religion, age, sexual orientation, gender identity, disability, national origin, socioeconomic status, political affiliation or any other qualities by which we may define ourselves. We commit to bringing out the best in ourselves, uncovering our hidden talents, and celebrating differences in our day-to-day interactions. These beliefs are essential as we serve our members who help fulfill the dream of home and property ownership in America.
Rockport Area Association of REALTORS opposes discrimination in housing based on race, color, religion, sex, handicap, familial status sexual orientation, gender identity, and national origin.
---
Click here to view a Texas Monthly article about fabulous Rockport!
National Association of REALTORS Code of Ethics and Standards of Practice
​