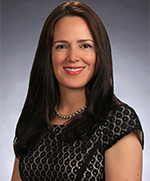 Tina Atkins
Tina spent approximately ten years serving all over the world as a civilian in the US Government before moving back to her hometown of Midland, TX. Upon her return to Midland, Tina remodeled and sold several of her family's rent homes and enjoyed the experience so much that she decided to get her real estate license to help other families with their real estate needs. In addition to representing buyers and sellers in Midland, Tina remodeled an old farmhouse in Central Texas which she then decorated and converted into a successful B&B. She has also owned and operated rental property in Houston, TX.
Tina's experience in remodeling and decorating homes allows her to assist buyers and sellers in making the best decision regarding the purchase or sale of a home. Tina is a big believer in budgeting and negotiating to ensure her buyers do not overpay for a home purchase. Likewise, for homeowners, Tina believes in aggressively marketing a sellers' property through social media campaigns, assisting with staging when needed, and conducting a thorough market analysis in order for sellers to get the most money for their property.
Tina graduated from Texas Tech University with an M.A. in International Relations and now resides in Old Midland. She belongs to the Midland Chamber of Commerce, Midland USA Fit, Pop-Up Toastmasters, and the Midland Shooters Association. Tina speaks Spanish and German, enjoys traveling, competing in marathons and half marathons, flying, and taking care of her two rescue animals.
Tina's goal is to welcome new families to Midland and provide the best possible service to her former clients.
Tina Atkins
Realtor Associate
432-661-0062
tatkins@legacyrealestate.com