Lake Gaston Real Estate Agents
Doug & Marcia Kerr
Outstanding Agents...Outstanding Results!!!
As full-time Lake Gaston Real Estate Agents "Our Priorities Are Simple". If it is important to you...it's important to us!!!
As professional RE/MAX real estate agents we focus completely on your personal goals & requirements. Our prime responsibility is to maximize your investment as we truly realize this is a very critical element in obtaining your future lifestyle requirements.
Whether you are new to the market place or an experienced investor in Lake Gaston Real Estate Property, we listen carefully to your requirements. As long-time residents at beautiful Lake Gaston we have the experiences and resources to help you achieve your goals. Lake Gaston is located in North Carolina & Virginia with easy access to the both Raleigh & Richmond areas.
By the way...we would truly enjoy showing you beautiful Lake Gaston Properties in our PONTOON BOAT or by LAND!!!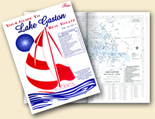 We also offer "FREE" Lake Gaston Real Estate Guide Books and "FREE" Lake Gaston Maps!
If you would like any additional information regarding Lake Gaston Real Estate Property, or if you would like to take advantage of the offers above, please do not hesitate to complete the form below. Simply specify your request in the message box, and we will gladly respond immediately to your request.
We look forward to hearing from you!!!
Kindest regards,
Doug & Marcia Kerr, Lake Gaston Realtors
www.lakegastonrealestateproperty.com