Welcome to our website! Whether you are in the market to buy or sell property, you have come to the right place. We invite you to use this site to search for your next Single Family Home, Condominium, Townhouse, Land, or Commercial real estate purchase.

To locate the property of your dreams, click the Property Search button. Also, we invite you to create your own FREE account, so that you may save listings that you might be interested in.

Thank you for visiting!
Featured Agents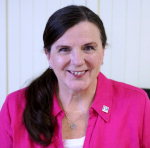 View My Listings
Broker Associate
I have been in real estate since 1998 as a full time real estate professional. I make it my business to sell homes. As your listing agent, I will develop a marketing strategy to sell your home. As your buyer's agent, I will make sure you find the home you and your family have always dreamed of! In 2000 GMAC Real Estate presented me with the 2000 Top 10 Division Production Units- 53 Division 5-8th place in the nation. I received the Pinnacle Award of Excellence 1999, 2000, 2001, 2002 by achie...