Welcome to the Buffalo Trace Area!
The Buffalo Trace Multi List Service (MLS) was established in 1991 as a regional real estate marketing organization.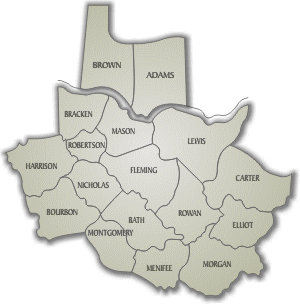 The Buffalo Trace MLS has evolved since going online in August 2002, into a regional organization focusing on cooperation among real estate firms in listing, selling and promotion of real property in the region and to the nation. Real estate buyers and brokers from anywhere in the world can view local properties for sale if listed with a participating MLS broker.
Used by the areas largest real estate brokers and Appraisal companies, marketing properties primarily located in Bath, Bourbon, Bracken, Carter, Elliott, Fleming, Harrison, Lewis, Mason, Menifee, Montgomery, Morgan, Nicholas, Robertson, and Rowan counties in Kentucky, as well as Adams and Brown Counties in Ohio.
Please feel free to search for properties of interest and contact one of our real estate professionals for assistance.