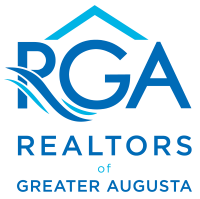 The REALTORS of Greater Augusta (RGA) is a professional
organization comprised of real estate professionals and individuals/businesses who have a related interest in the
real estate industry. Members who hold the REALTOR title
are licensed real estate professionals who abide by a Code of Ethics. The word REALTOR is a registered trademark only used by members of a local, state and national association of REALTORS.

RGA Mission: Provide the education, resources, guidance, and advocacy necessary to ensure our members reflect the highest professional and ethical standards within the community while promoting and protecting private property rights and home ownership.

Each December,
RGA announces our
"Realtor of the Year" Award.
The 2022 winner was
Angela Sorapuru-Lopez, Re/Max True Advantage

Nominees:
Debbie Franco
Brandi Ledford
Pam Lightsey
Rose Marie Marshall

Congratulations!

Other 2022 Award Recipients:
Rising Star for Association Involvement: Tim Turner, Weirchert Realtors Cornerstone
RPAC Leadership Award: Pam Lightsey, Jim Courson Realty
Highest Number of Closed Transactions for a New REALTOR:
Shannon Stewart, ReMax Leisurely Living
Affiliate of the Year: Erin Slade, Silverton Mortgage
President's Award: Brandi Ledford, ReMax Reinvented
H. Gould Barrett Award: Chad Trollinger, Braun Properties

Office Location: 1214 Roy Road, Augusta, GA 30909
Office Hours: Monday - Friday, 9:00 am - 5:00 pm
​706.736.0429