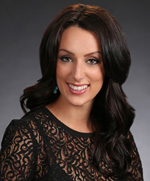 Reannah Glover

Realtor Associate
I was born in the beautiful town of Bandera Texas,raised on a 4th generation cattle & hay ranch. I headed out west to Howard college on a rodeo scholarship, being a member of the rodeo team and dance department I received recognition as a ..Merit & Accomplishment Student of 2013 & Who's Who Among College Students in American Junior College.
I then moved to Midland to begin my career in real estate. I knew LEGACY was where I wanted to be, they stand for Integrity & Leadership throughout the industry. I began working as a marketing assistant for the 'Best in the business' Mrs. Delaura Gammage, where I was blessed with more knowledge & experience than I ever imagined.
Today I am an Eager, Hard-working & Knowledgeable agent filled with passion for helping my clients to find the home of their dreams.....let me help you live the dream & own the home you love.
Reannah Glover
Realtor Associate
432-553-5352
reannahkate@gmail.com