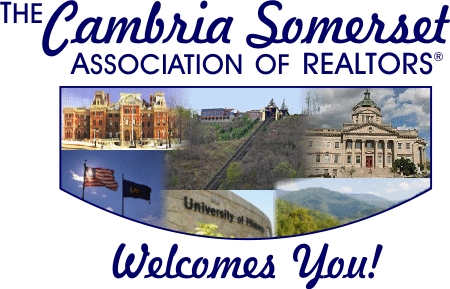 Serving Realtors in Cambria and Somerset Counties
2nd Quarter 2017 Market Data
By all indication this summer has been and will continue to be a strong selling season. There is currently 5.8 months of inventory in the CSAR market. Pending sales are up 9.1% and closed transactions are up 2.1%. New listings are down and sales are up so the absorption rate has increased from 12.49% to 17.34%.
The average list price for a home shows no change over this time last year. The average sales price in the Cambria/Somerset area is $96,093 with a median sales price of $83,427. This shows very little change from this time in 2016.
The Cambria Somerset Association of REALTORS® is the voice for real estate in Cambria and Somerset Counties.
www.REALTOR.org/RealtorBenefits
---
Be sure to visit youtube and check out Realtor® videos
Follow the link below to view The Voice for Real Estate
http://www.realtor.org/videos/the-voice-for-real-estate