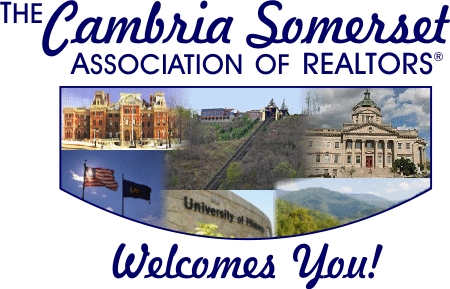 Check under calendar for upcoming real estate continuing education classes. Non-members welcome. Non-members contact CSAR office staff@csaor.org for a registration form. CSAR members register through Navica.
LAST DISTRICT 6 R-DAY!!
April 22, 2016 8:30 to 5PM
Seven Springs Mountain Resort
Join your fellow agents, sponsors, affiliates, and vendors for a farewell to old friends as the Districts are remapped in 2017!
3.5 Hours of MCE with International Speaker, Jackie Leavenworth! "Legal Lifesavers" will run from 9AM to 12:30PM.
PAR Presidential update over lunch
NEW FORMS session 2:30 to 3:30 including, Reply to Inspection!
Prizes!!
Enjoy the sponsors, affiliates, and vendor displays throughout the day.
RPAC Fund Raisers!
Morning and afternoon refreshments with YUMMY lunch buffet!
Discounted room rate of $129 PRIOR to April 8, mention District 6 R-Day
Call 800-452-2223
Steps to Registering on line with a credit card or check. Click on the link above.
Fill in info.
Open e-mail. Log in. Agree.
Fill in new password. Back to Log in.
Register for event. On right hand side District R-Day. Register.
Fill in. Register. Submit.
Receive confirmation.
Questions Call Pam 814-266-2206
AFFILIATES
Over the years you have provided exceptional service to our members! In 2017 the Districts within the state will be remapped. Our seven associations (Beaver, Cambria Somerset, Fayette, Greater Allegheny Kiski, Washington Greene, Westmoreland, and Westmoreland West) will be split.
To celebrate our years together please mark your calendar for our LAST DISTRICT 6 R DAY, April 22 at Seven Springs Mountain Resort. The sponsor, affiliate, and vendor exhibits along with a spectacular lunch and RPAC Fundraiser are sure to draw one of the largest crowds we've ever seen. We hope you'll reserve your booth space early and join us in one last District 6 R Day!
Promote your business and services to REALTORS in our seven local associations for one low fee! You are encouraged to raffle off a prize at the end of the day (8:30 to 5).
Looking to sponsor or are an affiliate with questions, please call Pam 814-266-2206
www.REALTOR.org/RealtorBenefits
---
Be sure to visit youtube and check out Realtor® videos
Follow the link below to view The Voice for Real Estate
http://www.realtor.org/videos/the-voice-for-real-estate