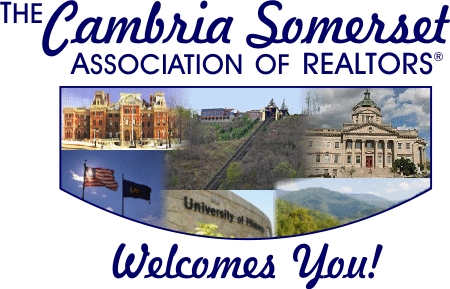 Quarterly Indicators for Cambria and Somerset Counties
As anticipated at the outset of the year, demand has remained high through the first three quarters of 2016, propping up sales and prices despite heavy reductions in inventory and months of supply across the country. With rental prices and employment opportunities in a consistant climb, year-over-year increases in home buying are probable for the rest of the year but not guaranteed.
New Listings decreased 5.8 percent to 453. Pending sales were down 6.1 percent to 276. Inventory levels shrank 14.4 percent to 746 units.
Prices were a tad soft. The Median Sales Price decreased 3.9 percent to $85,000. Days on Market was down 4.8 percent to 119 days. Sellers were encouraged as Months Supply of Inventory was down 11.7 percent to 9.1 months.
In general, today's demand is driven by three factors: Milennials are reaching prime home-buying age, growing families are looking for larger homes and empty nesters are downsizing. However, intriguingly low interest rates often prompt refinancing instead of listing, contributing to lower inventory. Recent studies have also shown that short-term rentals are keeping a collection of homes off the market.
Current as of October 9, 2016. All data from the Cambria-Somerset MLS. Provided by the Pennsylvania Association of Realtors®. Report © 2016 ShowingTime.
www.REALTOR.org/RealtorBenefits
---
Be sure to visit youtube and check out Realtor® videos
Follow the link below to view The Voice for Real Estate
http://www.realtor.org/videos/the-voice-for-real-estate